We supply a range of different types and styles of palisade fencing and gates to suit your property whether it be commercial, residential, industrial or municipal. Palisade fencing is incredibly durable and can also be galvanised to ensure rust resistance. Palisade Fencing Pros supply panels, posts, pales and a range of spike designs including 7 spike, 3 spike, no spike, butterfly spike, devil's fork and spear. The price of palisade fencing varies starting at ±R1800 per metre supply and install for 1.8m steel panels.
Price of Palisade Fencing
The price of palisade fencing is dependent on the price of steel which makes it difficult to give an exact price. The starting price for a 1.8m panel palisade fence is ±R1800 per metre.
Palisade Fencing for Sale
The two main types of palisade fencing are galvanised and steel.
Galvanised Palisade Fencing
Galvanised palisade fencing is a strong, reliable option as the steel has been coated in a layer of zinc protecting it from any potential rust and corrosion making it a long lasting option.
Steel palisade fencing although strong is not rust resistant, overtime the steel will corrode and it will need replacing. If you wish to purchase steel which will last longer you can opt for stainless steel which will not be subject to rust and corrosion.
Standard Palisade Fencing Panel Size
The standard palisade fencing panel 3000 X 1800 coated with anti- rust has a starting price of ±R1800
Custom
| | |
| --- | --- |
| Pales | – Height from 0,3m to 3,0m high. |
| Panels | – Height from 0,6m to 3,0m high.- Width up to 3 meter wide |
| Posts | – Height up to 3,6m |
Angle Profiles
Palisade Fencing has pales designed with different angles to make sure they are strong enough to withstand impact.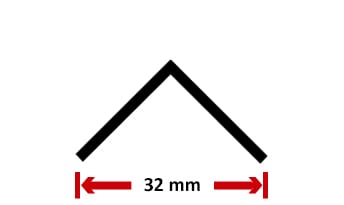 | | |
| --- | --- |
| Cold Rolled- 57mm | 40x 40 |
| Cold Rolled- 45mm | 30x 30 |
| Hot Rolled- 55mm | 40x 40 |
| Hot Rolled- 43mm | 30x 30 |
| Hot Rolled- 32mm | 25x 25 |

Spike
We have a range of different spikes to choose from, your choice will depend on the spike you prefer as well as the amount of security you want.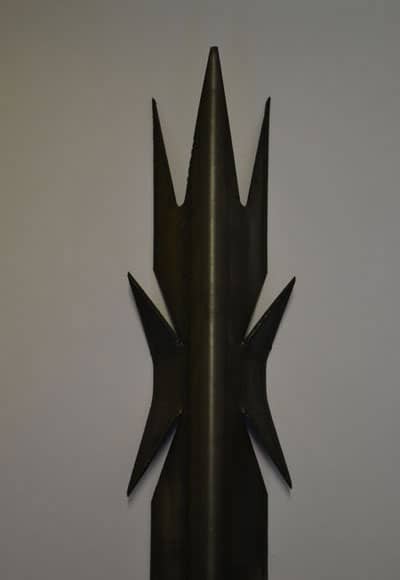 Palisade Fencing Posts
Base plate at extra cost
Post cap already welded on
76mm x 76mm square – 1,6 mm wall thickness
Posts are planted in concrete: ± 300-600mm deep, as follows:
| | | |
| --- | --- | --- |
| Fence Height | Post Height | Depth Planted |
| 3,0m | 3,6m | 0,6m |
| 2,4m | 3,0m | 0,6m |
| 2,0m | 2,4m | 0,4m |
| 1,8m | 2,4m | 0,6m |
| 1,5m | 1,8m | 0,3m |
| 1,2m | 1,5m | 0,3m |
Advantages of Palisade Fencing
Excellent boundary security
Difficult to climb over spikes
Strongest kind of fence
Long lasting rust resistant
Cost effective per meter compared to walling
Low maintenance fencing
Areas we service
Palisade Fencing Prices Pretoria
Palisade Fencing Prices Johannesburg
Palisade Fencing Prices Durban
Palisade Fencing Prices Cape Town
Palisade Fencing Prices East Rand