Concrete palisade fencing
Concrete palisade fencing improves visibility while also enhancing security. Because of its extensive production and construction experience, concrete palisade fencing is widely considered as the industry standard. Has made significant product and production process adjustments since its inception more than two decades ago. The adoption of a light-duty standard (available in a variety of heights) and high-frequency vibration have improved overall quality while also widening the product line available.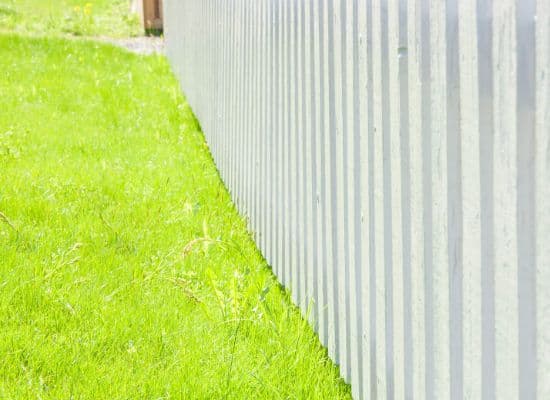 Pricing
Materials obtained from the plant or installed within a 10-kilometer radius are used to calculate the average cost. The cost of transportation and delivery is calculated per kilometer at a reasonable rate. Prices for materials start at

| | | |
| --- | --- | --- |
| 1.2m Height | 1.8m Height | 2.4m Height |
| R397 p/m | R525 p/m | R680 p/m |
Strength and Durability
Our concrete palisades are strong and long-lasting since they are entirely prestressed. Pre-stressed is the finest when it comes to strength. We're also one of the few companies that manufacture prestressed concrete palisades in the world.
Manufacture
Since 1969, we've been producing concrete objects such as concrete palisades and walls. Our products include precast walling, concrete palisades for concrete fences, water gulleys, tree rings, basins, window sills, and distinctive poles and panels for house building, among others. We are the only company that guarantees all of our manufactured products for ten years.
Our concrete palisades are put through thorough stress and pressure testing to ensure that they are of the highest quality. In difficult areas, such as clay ground types, our ingenious brackets allow beams to split out.
Pre-stressed
For nearly 50 years, we have been supplying the public with the greatest and highest quality goods available. Our prestressed palisade beams have a wire strength of 1700 MPa.
Testing
All of our concrete palisades are pressure tested to a pressure of 40 MPa to ensure that we are providing a reliable product that no one else can match.
Poles and beams
All of the poles are reinforced with 8mm steel wire.
Two prestressed beams are slotted into each of the poles.
Our prestressed palisade beams have a wire strength of 1700 MPa.
With a ten-year warranty and a pressure strength of roughly 40Mpa.
Our beams are prestressed with 9 holes tapered to fasten upright with 100mm x 8mm galvanized bolts.
On average, each beam weighs around 66 kg.
To avoid tampering with the holes, they are all grouted with a poxy.
Our products all have a concrete color and a smooth surface.
INDUSTRIAL' SPECIFICATION
1.1. WORKMANSHIP AND FINISH IN GENERAL:
All concrete elements are built of strong, structurally sound concrete. All concrete parts have an off-shutter treatment on three sides, and a wood floating finish on the fourth. According to SABS 1372-1983, all concrete elements must have a minimum cover of 12mm.
1.2. SHAPE AND DIMENSION:
All elements must keep the required shape and be true to the respective and specified dimensions, as stated in 2.1, 3.1, and 4.1.

1.3 ADDITIONAL STRENGTH:
All steel used in prefabricated elements for reinforcement must be high yield steel with a minimum characteristic strength of 410 MPa and must comply with SABS 920 and SABS 920.
In the United States, SABS 4482 is a standard.
All reinforcing steel wires must be free of rust, loose scale, flux, grease, or oil compounds.
1.4. THE PROCESS OF CURING:
The SANS5836 criteria must be followed for all concrete elements.

1.5. PERFORMANCE REQUIREMENTS (STRENGTH): According to SANS 5836, all pre-fabricated elements must have a minimum concrete compressive strength of 30 MPa after 28 days.
2. THE POSTING:
2.1 The posts are 3.0m long and slotted to accept the horizontal load-bearing rails, as illustrated in the illustration. The back piece is 140mm broad and the front piece is 80mm wide. The thickness of the post must be 225mm. Posts must be spaced at 2.0m intervals in a concrete foundation. The post's top is angled at a 45-degree angle.
Each post is made up of four high-yield carbon steel bars that are 4mm thick and 2900mm long.
3. PALES or PALING:
The pales are 2.4 meters long and include two 10mm holes for carriage bolts that are 8mm in diameter. The thickness of the pales must be 75mm. Per 2-meter length, a total of 9 pales are installed, spaced at +/- 200mm centers.
4. FASTENERS
The fence was constructed with mild steel nuts, bolts, and washers. Electro galvanised (zinc and chrome) fasteners can be offered as an option at an additional cost (coastal application).
All bolt holes are filled with cement mortar, eliminating the need for electro galvanized fasteners. The grout is made out of a 2 to 1 sand/cement mix.
5. CONSTRUCTION:
5.1. Each post is placed in a 600mm deep 450mm x 450mm concrete foundation hole.
5.2. The sizes listed in par. 6.1 are for hard soils; larger sizes may be required for softer yielding soils.
5.3. The foundation shall have a minimum pressure of 15 MPa after 28 days.